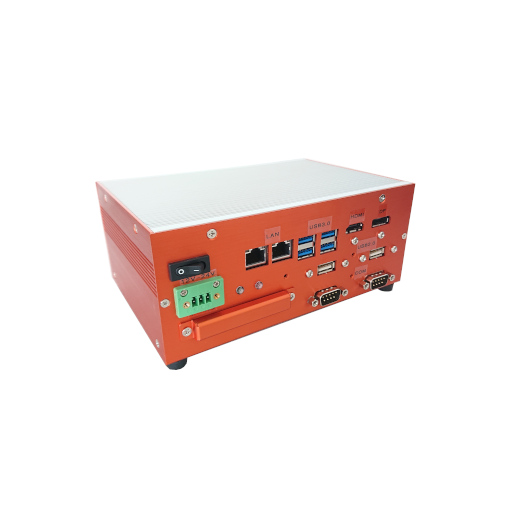 A top-hat rail PC saves space and reduces both costs and risks
Firmly anchored in a confined space with other components, but in case of doubt it can be installed and dismantled in no time at all: These requirements expected from an Industrial PC cannot simply be reconciled. But if it is a top-hat rail PC, it should almost meet these expectations. At Alptech you will also find one or the other PC that can be mounted on the top-hat rail and therefore with little effort.
A top hat rail or DIN rail is the particularly widespread and specially shaped variant of a carrier or profile rail made of metal. It is used primarily in electrical engineering to fasten components in distribution boxes, control cabinets, connection boxes and other modular control and functional units. There is space for not only top-hat rail PCs, but also various electrical equipment, such as relays, impulse switches, timers, circuit breakers or terminal blocks, by pushing them on the side or plugging them in and locking them from the front. Since top-hat rails as well as PC and other housings are subject to the same standard, this simplifies their assembly and also significantly reduces their costs.
Fragen? Schreiben Sie uns!
+49(0) 6171 – 9799110
Monday-Friday, 09:00 – 17:00
Standard sizes ensure that the PC fits on the DIN rail
Top hat rails always have an approximately U-shaped profile, which is generally thought to resemble that of an upside-down hat. The DIN rails standardized throughout Europe under DIN-EN 50022 are only available in three different profile sizes:
35 millimeter wide and 15 millimeter deep
35 millimeter wide and 7.5 millimeter deep (in english omost called DIN Rail)
aswell as 15 millimeter wide and 5 millimeter deep.
DIN Rail PC e.g. from the Intel Core i-series
PC with Intel Atom or Core Quad for the DIN rail
The built-in devices are placed on top of this with a clamping mechanism, which also requires standardized dimensions for a top-hat rail PC. This essentially results from the specific shape of the front panels of common distributors, which have top-hat rails on their rear wall.
DIN rails hold the PC and also have a safety function
DIN rails made of steel, copper or aluminum are normally used. In electronic switching units, in addition to their load-bearing function, they also play an important role as a protective conductor or PE conductor. The abbreviation PE refers to the English name "protective earth" and indicates that the protective conductor is used to connect all touchable metal parts of a control cabinet to the earth. If these come into contact with a live conductor due to a fault, the protective conductor keeps them at earth potential, which considerably reduces the flow of current through the human body when improperly touched. If a PC is mounted on a top-hat rail, this has the advantage, among many others, of significantly reducing the risk of electric shock in the event of malfunctions.